Party Planning Mobile App
All stages of product development cycle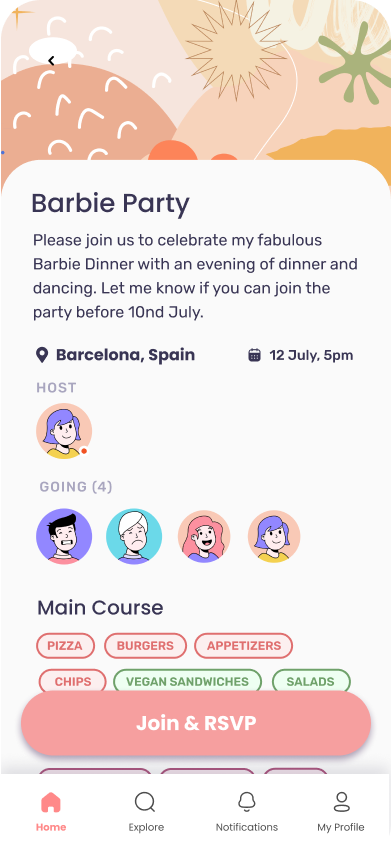 Beano is a new mobile application to help people plan and manage parties. I was responsible for the whole product development cycle, starting from UX research and ideation to high fidelity wireframes and prototypes.
The Problem:
Busy workers and young students cannot plan parties in easy way and frustarted with the process of manual RSVP. I solved the problem by using stories to persuade, adding multi-media elements, and redesigning the process of RSVPs for clarity.

The Goal:
Design a mobile app that allows users to decrease their stress level during the planning and managing of a party.
My Role:
UX designer designing a mobile app from conception to delivery.

My Responsibilities:
Conducting interviews, paper and digital wireframing, low and high-fidelity prototyping, conducting usability studies, accounting for accessibility, and iterating on designs.

Interviews
At the discovery phase of my project, I conducted user interviews in order to get a better understanding of the problem.

I was asking a range of open-ended questions that revealed the main users concerns in the process of party planning.

Sample of questions:
What do you like about hosting a party?

What common problems do you face while managing a party?

Is there any way in which you feel these challenges could be resolved?

Last time when you host a party, can you describe your experience, what you liked and disliked about that?
User Research
After interviews I've created empathy maps to understand the users I'm designing for and their needs. A primary user group identified through research was working adults and busy students who love parties but are not happy with the planning process.
This user group confirmed initial assumptions about the target audience, but research also revealed that time-consuming was not the only factor limiting users from hosting their own parties. Other user problems included managing the guest lists properly and discussing the menu.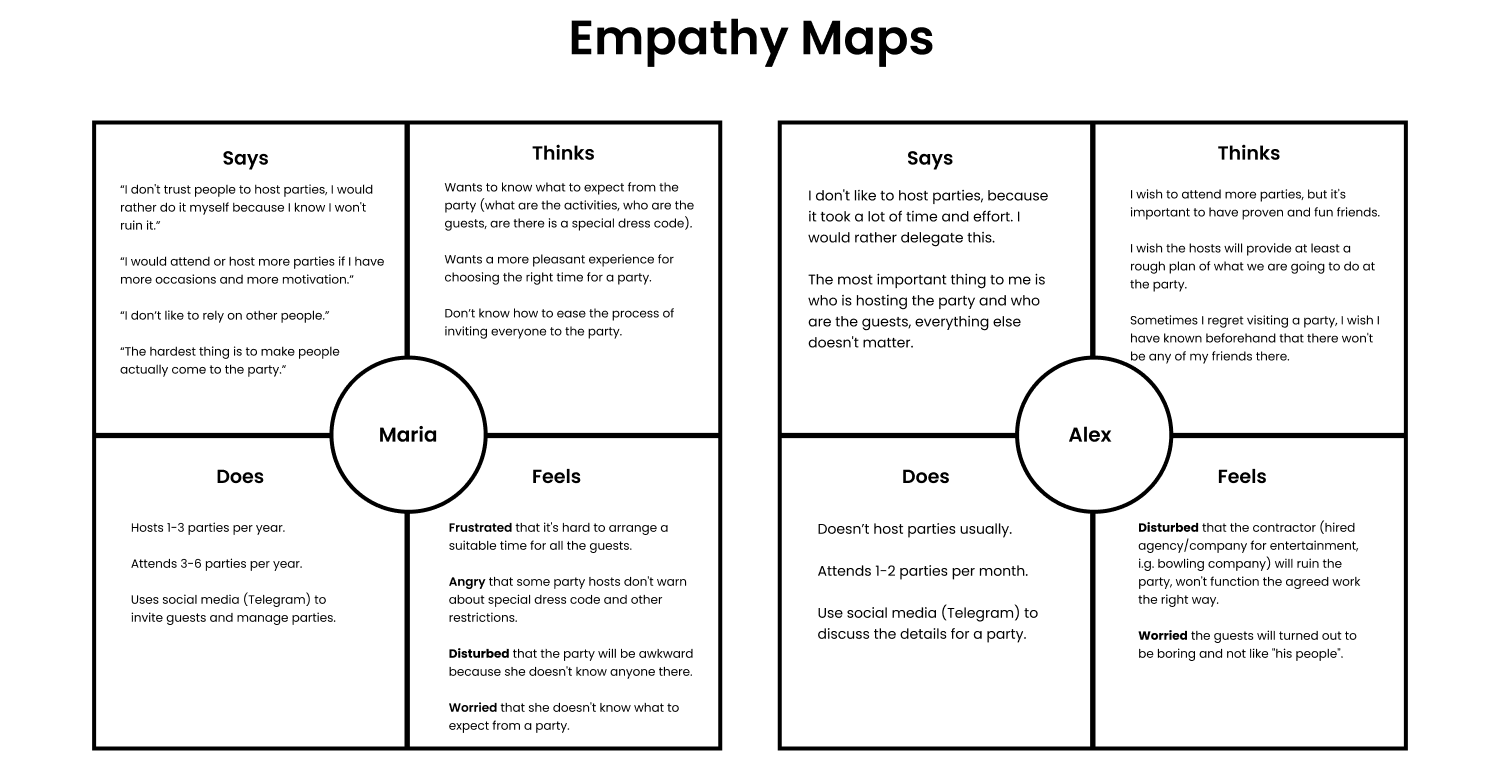 User Personas
Darrell is a busy student who want to host parties in a fast way so he can have fun with his friends more often without time-consuming planning process.

Eleanor is working mom of two who wants to create and manage parties more easily because she want to decrease her stress level during the party planning.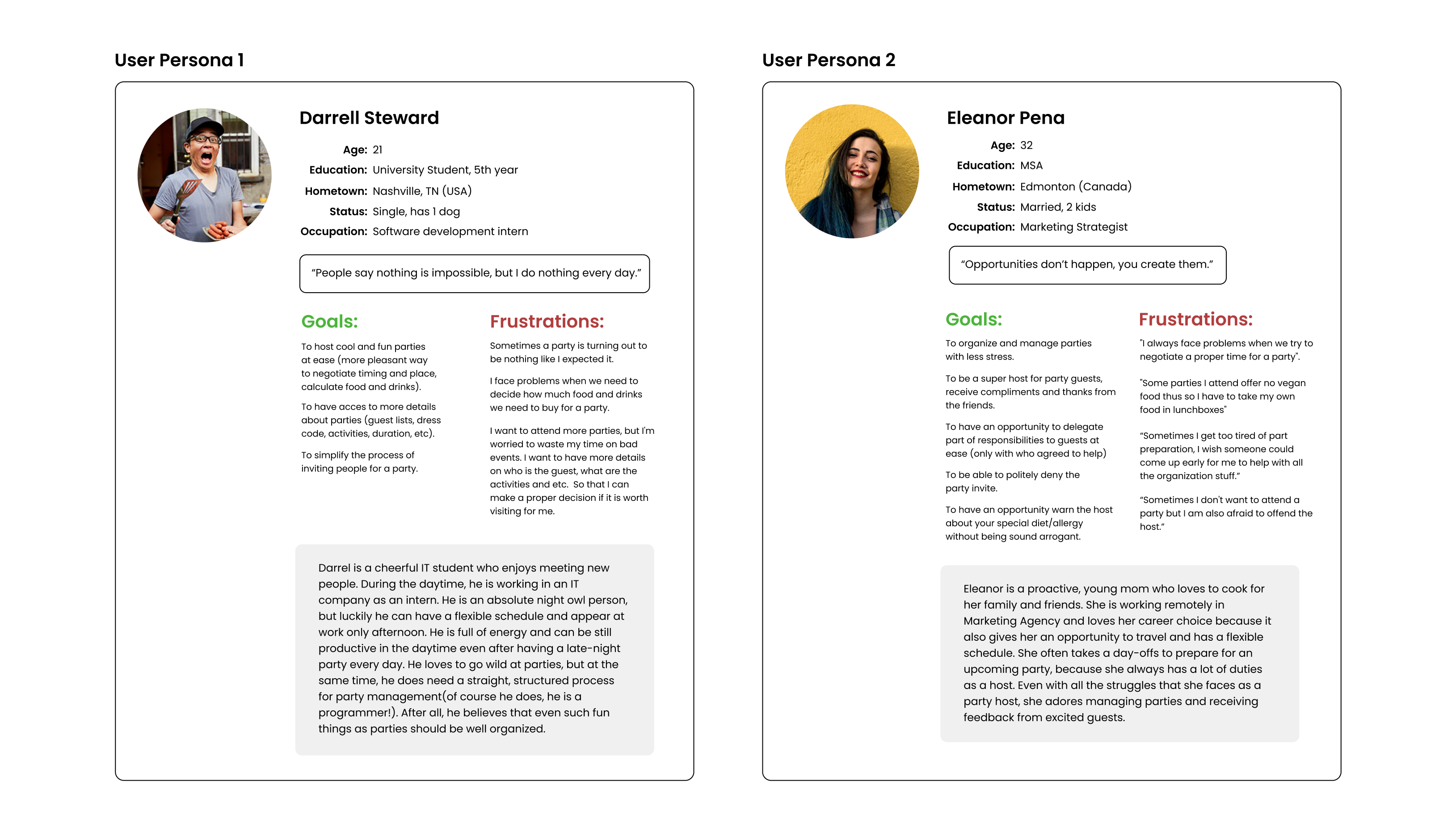 Customer Journey
The next stage was creating a Customer Journey Map. I was trying to understand how customers find and interact with the application I'm building.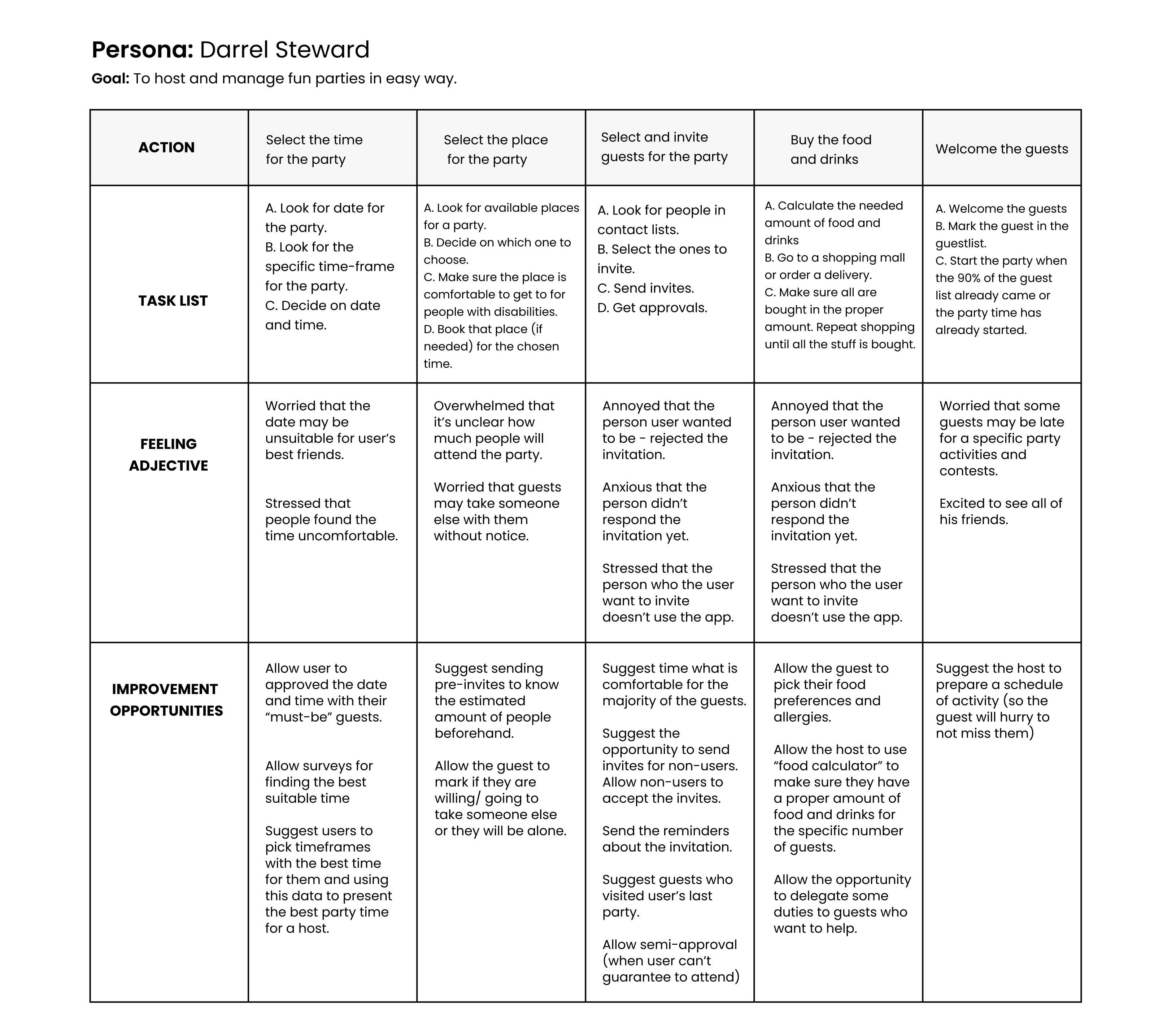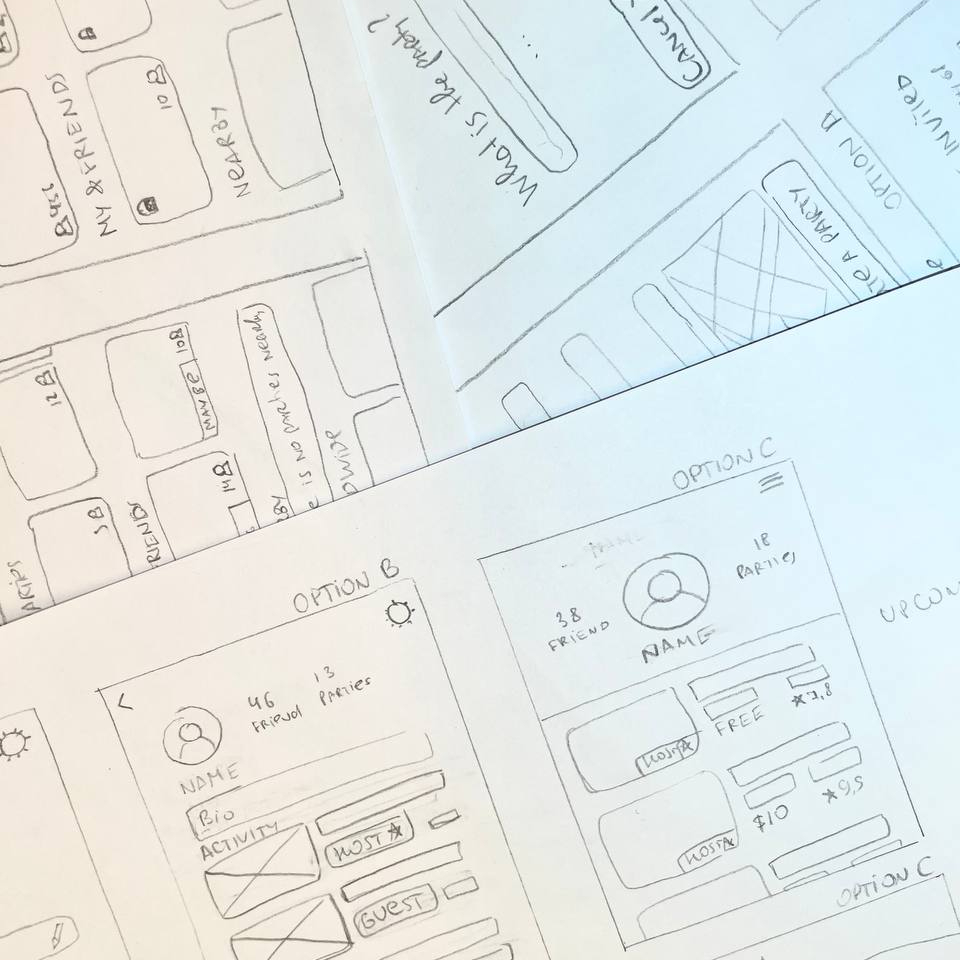 Paper Sketches
I usually start the design process with low fidelity wireframes. This is the way I iterate through many design options quickly.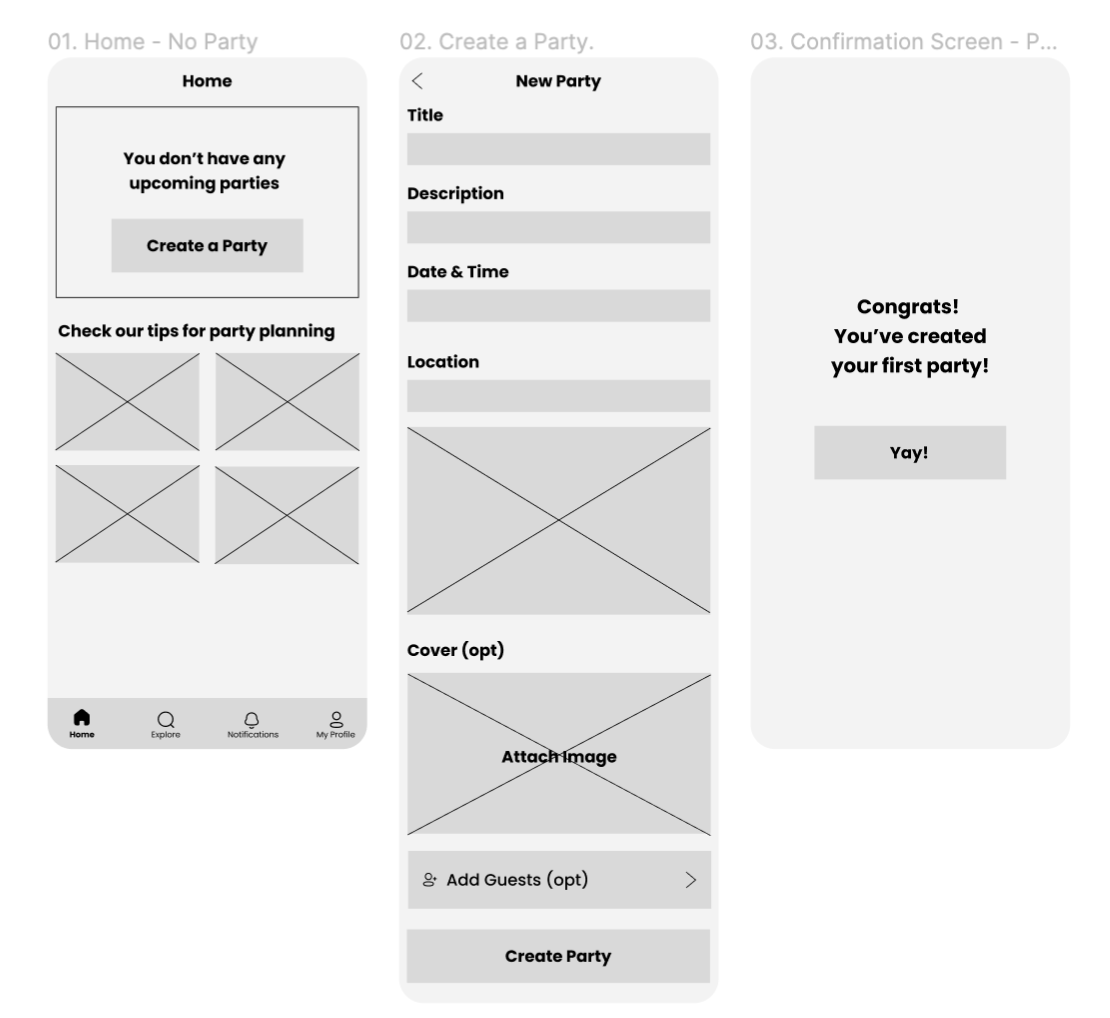 Digital Wireframes
At the beginning of my design process I created wireframes for preparing the basic layout for the design and find out the problematic zones at early stages.
Lo-Fi Prototype - Main Screen
I've created prototype to test functionality and layout without any visual appearance of the product. It was a very important step of development as it helped to collect and analyze user feedback in an early stage.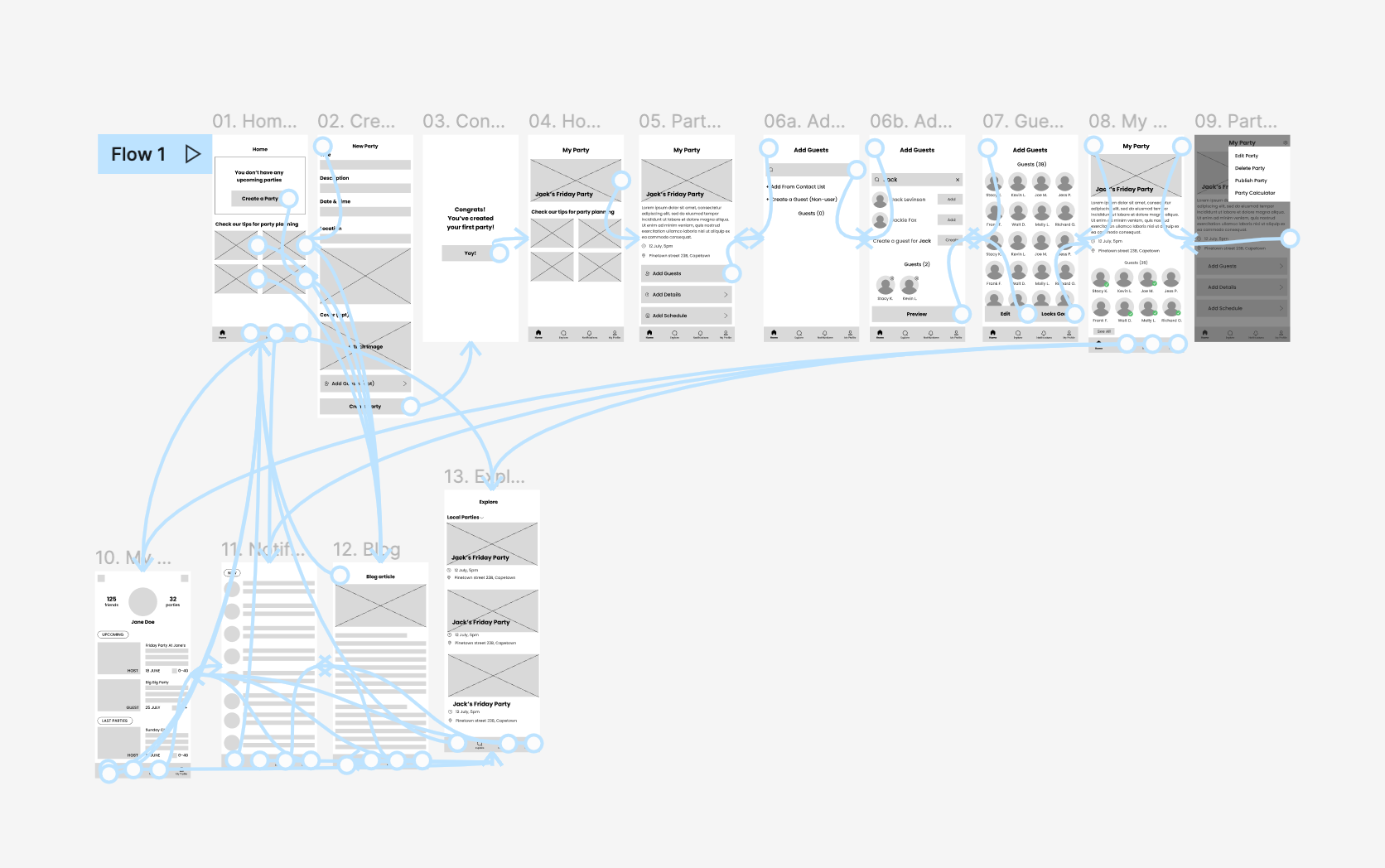 UI Design
Here you can check the final result of my design process - high fidelity wireframes. I've been using Figma and open sources community files such as Iconly.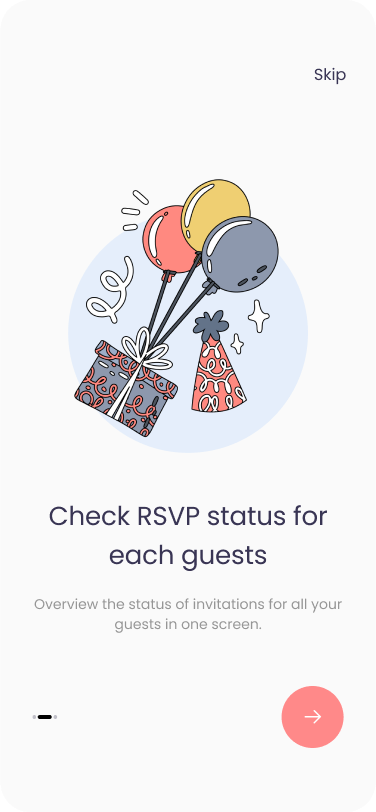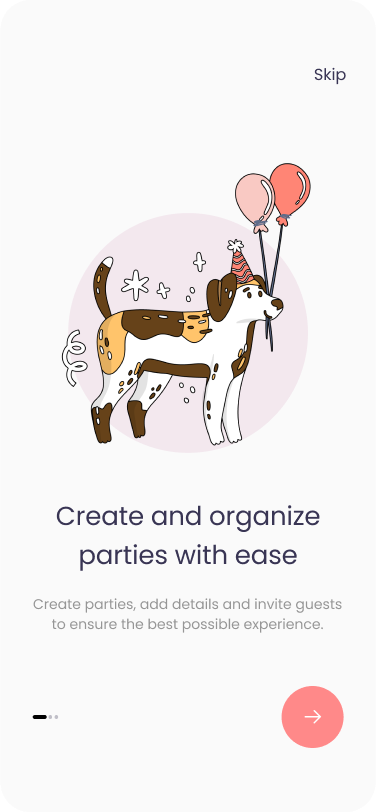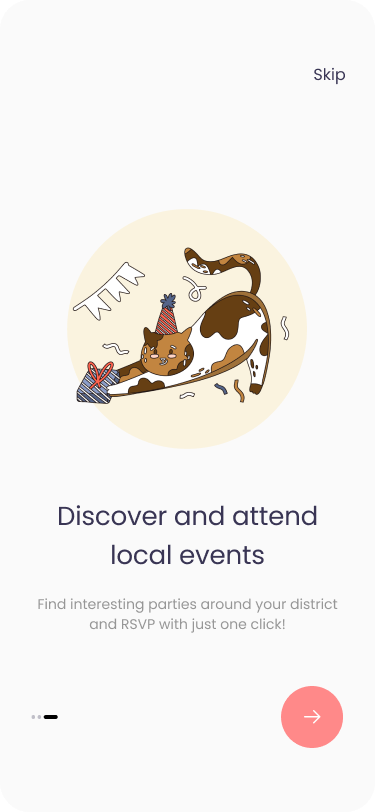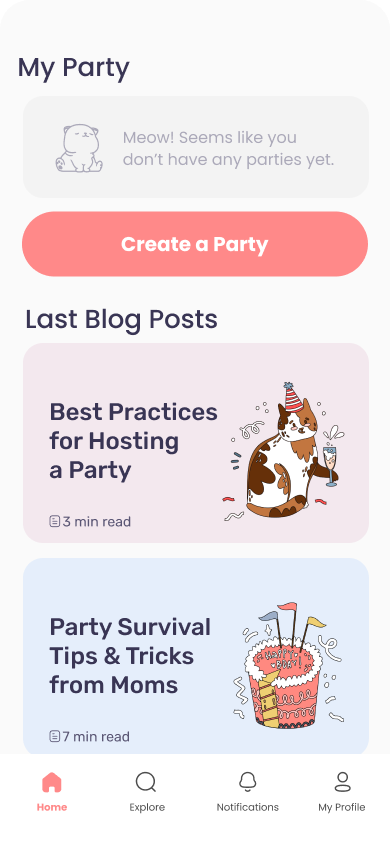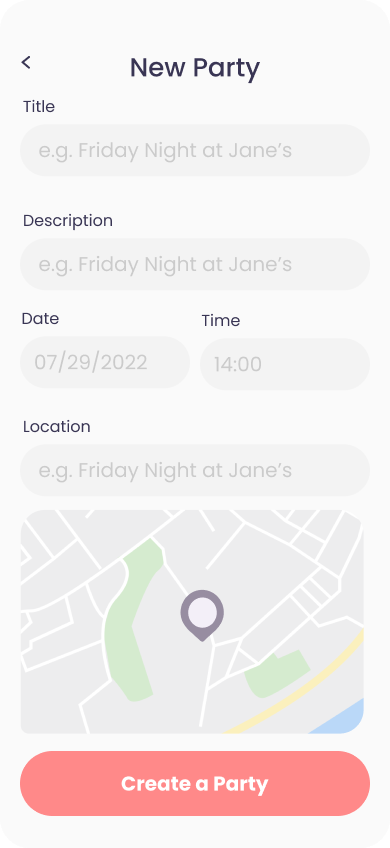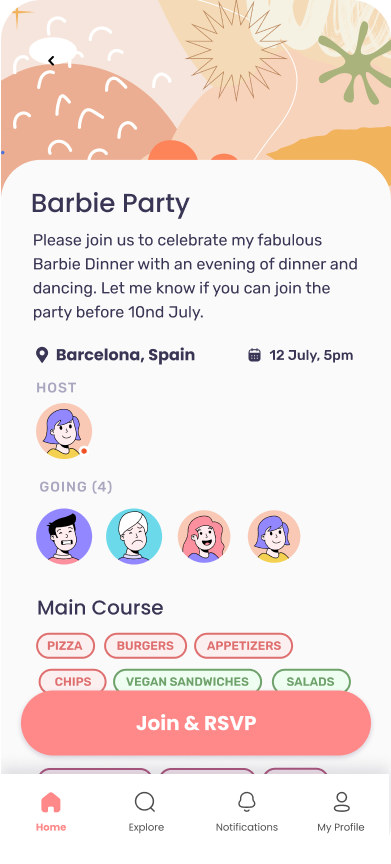 Thank you for your attention!